Index of SalesSense B2B sales training courses.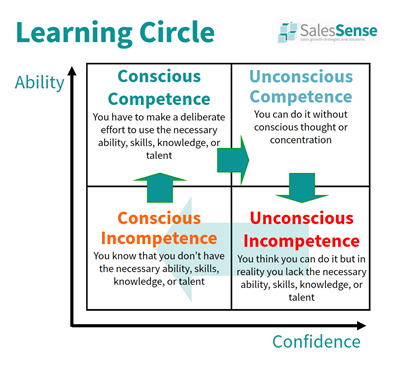 Below is a list of the structured B2B sales training courses available from SalesSense together with links to the content descriptions. Courses cover business to business selling, sales management, and communication skills.
One-to-one delivery from: £695
Per session one-to-one delivery: £95
Per session group delivery: £180
Training takes place in a virtual meeting.
Fees exclude applicable VAT 
B2B Sales Training Courses for Individuals
Blended with one-to-one training. View and download presentations, tools, templates, and other resources. The assigned coach arranges one-to-one training sessions to present or discuss the material and identify on-the-job learning actions. Training and coaching continues until the participants are satisfied with their learning progress. Session last one hour and are scheduled to suit participant needs.
B2B Sales Training Courses for Groups
Virtual classroom. Remote participants can join from anywhere. Optionally, people can gather in the same room. Groups in the same room benefit from the interaction of a classroom environment. A 60 minute session together with presented materials, tools, and templates.
Traditional classroom. The programme delivery takes place over one or more days at a conference venue or at the customers offices.
Large Numbers
Licensing and train the trainer options enable self delivery. To find out more, call or use the links below. Associate and Affiliate representation welcomed. To promote or deliver this course, get in touch directly.
Sales Training Course Selection
Guarantee
We unconditionally guarantee the quality and effectiveness of our services. In addition, we warrant that application of the principles, methods, and practices presented in our materials will lead to a gain in value equivalent to at least five times the fees. Should you decide that our services have not met this guarantee, we will refund your fees promptly and courteously.
Want something different? Please ask:
If you are looking for B2B sales training courses and don't see a course that fits your needs, we can help by customising existing material or developing a bespoke solution. All of our programmes can be delivered through remote coaching or in a virtual classroom. If you prefer 'in-person' training and have more than one candidate for a course, we can arrange an event for you. Telephone +44 (0)1392 851500. We will be pleased to learn about your needs and talk through some options. Send email to custserv@salessense.co.uk for a prompt reply or use the contact form here.